A Law Firm Focused on Your Goals
The firm of Tipp Coburn & Associates in Missoula, MT, has been helping clients in matters of
personal injury
,
employment law
, and
criminal defense
since 1959.
Our firm's mission is to provide high-quality, compassionate legal assistance to each of our clients. Over the past 60 years, we have helped many clients in Missoula and throughout Montana through complex legal issues. As a result, we have received many awards, including the "Outstanding Law Firm" award on behalf of the Montana Innocence Project.
Why Choose Tipp Coburn & Associates?
Community-Minded
Our Missoula team is deeply committed to serving public interests, and we are proudly involved with the Montana Innocence Project. This organization helps exonerate innocent men and women and prevent wrongful convictions from taking place. We also sponsor many local sports teams and organizations. Several of our attorneys are board members of local non-profit organizations.
Decades in Practice
Our law firm was founded in 1959. The lawyers of our firm have successfully represented clients in many areas of law including personal injury, employment law, and criminal defense. Our Missoula criminal defense attorneys have a very high degree of training and are not afraid to take on the most challenging cases.
Recognitions & Awards
In recognition of our dedication to exonerating the wrongfully convicted, Tipp Coburn & Associates has been honored with the "Outstanding Law Firm" award by the Montana Innocence Project. Several of our lawyers have also received individual recognition from organizations such as The National Trial Lawyers, The National Academy of Personal Injury Attorneys, and the Montana Innocence Project.
Schedule a Consultation with Our Firm Today
When a legal issue arises, you need a lawyer on your side who can protect your best interests. Over the past 60 years, we have helped clients achieve justice while working to serve public interests.
Our attorneys are also members of various prestigious legal organizations, including:
- The National Trial Lawyers
- National Association of Criminal Defense Lawyers
- National College for DUI Defense
To speak to our Montana lawyers about your case,
request your free legal consultation online
or call us at (406) 549-5186.
Torrance helped me with a labor and employment issue. He was knowledgeable, responsive and professional. He was also extremely approachable and friendly. It can be difficult finding the right attorney, but I highly recommend Torrance for any legal issues or questions you might have.
View On Google
I called them today in reference to a situation that occoured in my life. Although I was unable to financially afford their services, the attorney talked me through what I needed to know and do to help handle this myself, and was very encouraging, kind, and good to me even though he knew his time was not being paid for. ..
View On Google
Our Legal Team Is Committed to Excellence
When you work with our Missoula attorneys, you can expect:
Knowledgeable Service
Our attorneys have more than 100 years of combined legal experience, and we explore every legal option to help you achieve successful outcomes.
Communication
Personalized attention is our priority, and we will keep you informed about the status of your case from start to finish.
Efficiency
Our Missoula lawyers know how to develop effective and efficient legal strategies to help you get results quicker than other firms.
Personal Injury
A serious injury can change your life. Many victims of car accidents, faulty products, or dangerous premises are left to cope with lost wages, expensive medical bills, and other expenses. Our lawyers can help you negotiate a fair settlement. Although we can resolve many claims through negotiation, we are not afraid to take your case before a judge if necessary.
Employment Law
Your workplace should be somewhere you can feel safe and protected. If you feel that your employer has created an unsafe work environment through discrimination, harassment, or other illegal actions, our lawyers can help. Our attorneys understand the complexities of employment law and can help you develop a strong case.
Criminal Defense
Our attorneys have been practicing criminal defense law for nearly 60 years. We know how to successfully represent clients who are being charged with driving under the influence, drug offenses, and other crimes. Our Missoula lawyers understand that a criminal charge can deeply affect your conscience, so we always treat you with the respect you deserve.
DUI
A DUI conviction carries serious consequences, including a suspended license, jail time, and fines. Our lawyers are leaders in DUI defense, and we can help you get your charges dismissed or reduced through personalized legal advice. By hiring a DUI lawyer at our Missoula law firm, you can achieve a fair, favorable outcome.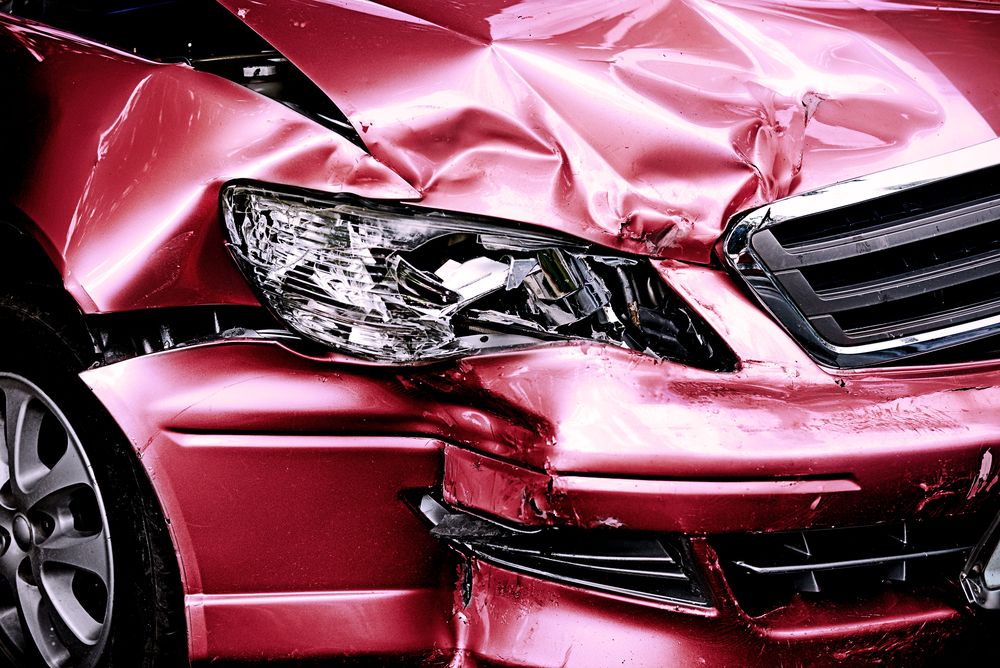 Car Accidents
Accidents happen. But if your crash was caused by the negligence, wrongdoing, or reckless actions of another party, you need an attorney in your corner. Our Missoula team can determine the cause of your accident, establish liability, and help you recover the compensation you deserve. If you are left with permanent injuries, we can also help you secure compensation for the cost of lifelong care.
Our lawyers also take family law and divorce cases.
Our Attorneys Practice in:
All Montana State Courts
All Washington State Courts
All Alaska State Courts
United States Supreme Court
Ninth Circuit Court of Appeals
Court of Appeals for the Federal Circuit
United States Court of Federal Claims
United States District Court for the District of Montana
United States District Court for the District of Washington
United States District Court for the District of Alaska
Merit Systems Protection Board
Equal Opportunity Commission